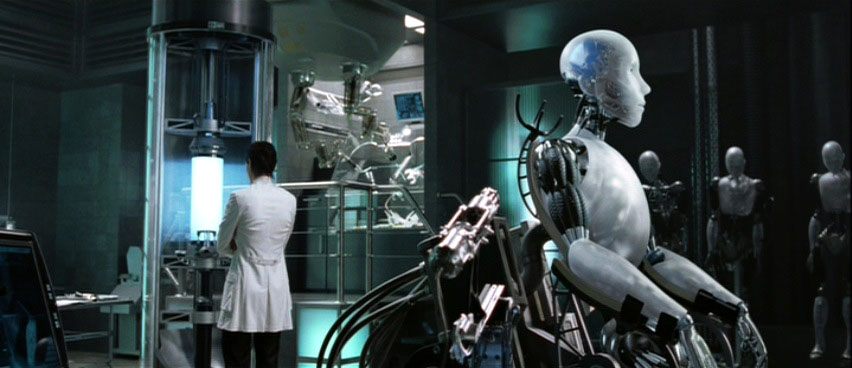 Patrick Tatopoulos production designed the blockbusters Independence Day, I, Robot, and Live Free or Die Hard. He is also famous for creating incredible creature effects for films such as Silent Hill, the Ruins, and the Underworld series, the last installment of which he directed. I ran into Patrick on the slopes at Big Bear and he agreed to tell us some of his secrets.
AS: You went from effects to production designer and now to director- how did you first start out?
PT: I left Europe and came to the States to be a sculptor or designer for creature effects. The thing that actually appealed to me the most about moviemaking was special makeup effects. That was my first big target. After seeing the movie the Thing I said, This is what I want to do. So in a few weeks I sculpted a bunch of creatures- I was in Greece at the time- then I took pictures and came to the States. I had a few meetings but the one that became really, really important was with a company called Makeup Effects Laboratories. Those guys ended up hiring me and getting me my Green Card so I could work as a creature sculptor. I spent a year or so sculpting, making molds, and designing creatures for them on a few small movies that came to the shop. I built a couple of creature effects for Star Trek: Next Generation and then a company came and we had to do Beastmaster 2. They saw my drawing said, Hey Patrick we have a great production designer on board but he doesn't draw. We would like someone like you to be the art director.
On that small project I started to discover the world of the art department and production design. I worked with Alan Jones who was a very cool designer, very open minded. I still wasn't really calling myself an art director per se but I had a bit of experience. I went back to concept art and worked on Bram Stoker's Dracula and a few movies where we got into the world of concept design.
My big, big break was my meeting with [producer] Roland Emmerich. Roland saw some of my concept work for Bram Stoker's Dracula and said, Hey we're doing a movie called Stargate and we need a concept artist on board. I jumped in and started to work in the art department again –designing the whole city of Stargate. Then Roland said, Hey, we need quick designs of warrior Egyptian creatures. He liked the drawings very much and said, Patrick, I love your design. Now who's going to build it? I said, You know what? Let me build it for you. I was a bit ballsy but Roland was a very open-minded person. He liked the design so much that he said, You know, you should do it.