John Myhre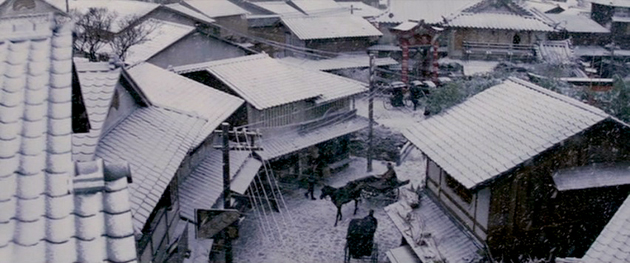 Rob Marshall and Dion Beebe and I have done four or five films together. We all know we're gonna do it every time -we'll have the X-Acto knives and the extra foam core and white paper and marking pens, and we'll change the shape of the set, we'll make it a little longer, we'll make it narrower, we'll add doorways.
What's wonderful about it, besides being fun and very creative and helping you think about everything in the movie, is that it also makes the set belong to everybody. So that when the director walks on the set and the cameraman walks on the set and I walk on the set it's all our set. We know exactly what it is. And they've had a chance to think about it. Because also many, many times two days later I might get a call from the cinematographer or the director saying, You know I've been dreaming about that set and wouldn't it be great if we did this? And so I'm very big on communication and everyone understanding everything that's going on.
And there's another trick I learned from a director in England, which is also really fun. Usually on movies we'll get an empty soundstage and just with masking tape, we'll tape out the rooms. If you have a house where you're building five rooms that are connected, for example. You bring the director in and let them walk through. And I'd done that probably a dozen times and then this one director, Peter Hewitt, asked for us to bring in cardboard boxes. And just line the perimeters. And so we did that and it was really interesting because suddenly you were standing in the room. So we got just refrigerator boxes that are six foot tall and we started getting more sophisticated where we'd get different sizes to make window openings and doorways. It's astonishing how helpful that is. Especially when you work with a director like Rob Marshall that is very precise in what he wants to do.
After we look at the model and come up with the basic idea of what it will all be, then we build it out of cardboard boxes where you can, in two seconds, push a wall out three feet if you want to. Or create a window, or move a door. On Nine there was one set where we probably spent twenty minutes really locating the doorway down to the inches. And the room down to the inches, because it was a small room that they wanted to shoot as a small room.
AS: In Memoirs of a Geisha did you also map out the whole town?
JM: We didn't have the luxury of doing a completely detailed model before we started building the town, because it was such an unusual situation where we had such little prep time. We very quickly, in a very simplistic way, mapped out the buildings and routes and alleyways. We went through those with Dion Beebe, the cinematographer, and Rob Marshall the director. Then we just kept it going and every time we designed a building it went into the model and we kept the model as up-to-date as we possibly could. We kept a really good dialog with everybody and to be honest it was almost scouted with the model. The model became a much more sophisticated, complex model than I normally do. We ended up doing full-color and getting into more details.