Kim Sinclair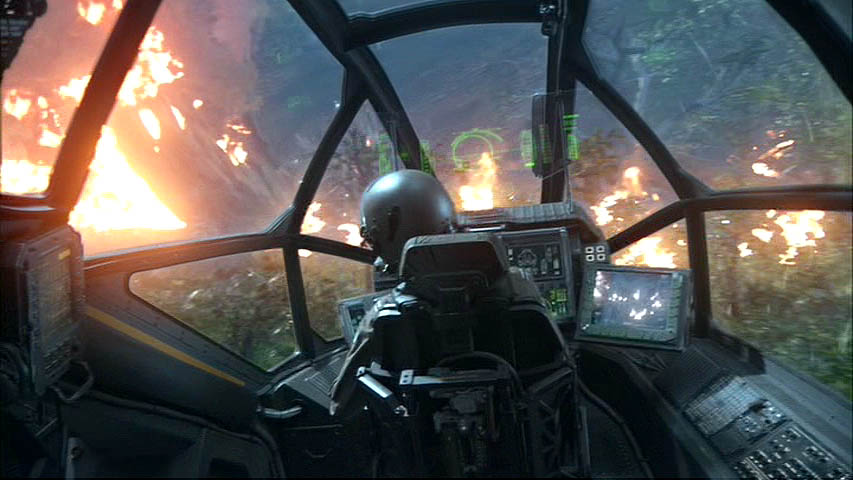 AS: Working on Tintin now do you also collaborate closely with Spielberg?
KS: No, not at all. The difference is that Jim was on the job probably 24/7 for four years. The thing about Tintin is that Steven Spielberg is in LA or often around the world. We have poly-conferences with the directors. Polycons are part of the slightly more virtual process where you don't actually sit down with the director and bring out all the drawings. It's a much more filtered approach to filmmaking.
I've been working on Tintin since April last year. It's not being released until December 2011. That's the nature of these performance-captured, animated, 3D features- they go on and on! They're using the same camera and technology that was used on Avatar. As soon as Avatar finished I jumped onto Tintin. What we're doing is designing the look of the movie after it's been shot, which is a tricky one. It's the way of the future but it's not terribly satisfying.
AS: Not satisfying because it's not physically happening?
KS: Yes, I like to get my bloody boots on in the snow and the mud. Worry about the weather and employ people to build the sets and get all the props. Now it's just five-hundred people sitting in front of computers. Although it's ultimately satisfying when you see it on the screen, the process is not as visceral and engaging as what I've been used to.
AS: Your background is designing practical sets…
KS: I was an architect and after a couple years I became a builder and made a living building things that I'd designed. People came to me wanting a new house and I'd design it and I'd build it. I'd be the contractor. It's quite hard to make a living though.
My wife was an architect and she answered an advertisement in the paper in 1982. Wanted: People to work on feature film. Paramount was making a large pirate film based in the South Pacific called Nate and Hayes. It was the start of the film industry in New Zealand. There were three or four films that had been made but they were very do-it-yourself. This was the first Hollywood studio production made in New Zealand. These experienced guys came in and they kind of went, Where's the film crew? And the answer was, There is no film crew. So they were just advertising in the classified ads in the paper. I was an unemployed architect/builder at the time. They were advertising for draftsmen and set designers and I got the job, along with my wife. We worked on this film and we had a great time, traveling around the country. I've been working on films ever since.
Neil Kirkland, who later became construction supervisor on Avatar, was also on that job. He designed this set which was the interior of this German First World War battleship and then he actually built the set. He was the foreman of the carpenters. Then all the painters got called off to paint something else so he painted the set and then when they filmed it he actually acted in it -he was the sailor that loaded the gun. For him, it was a very Kiwi process.