Robert Stromberg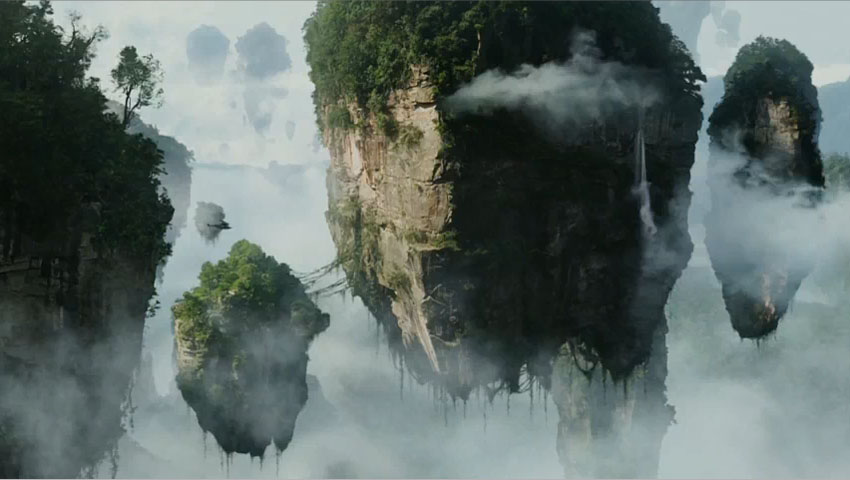 AS: You mentioned working with Rick Carter, what was that like?
RS: Rick came on Avatar a year after we'd been designing this world. I was working with Jim [Cameron] directly a year, maybe a year and a half, before Rick came into the picture.
AS: You were designing during that year?
RS: Yes, the whole world itself. Of course there were other needs after that. For example, the Hell's Gate and the ships really hadn't been designed yet. At that time I was still called the visual effects designer and Rick was coming in as a production designer. He had the right to come in and stick a flag in everything and do what he wanted. But he doesn't have that personality. He loved what had been designed. Jim was also on board with the design already so Rick, being the personality that he is, decided to bring his knowledge of production design to what had already been done. He went along with the idea that there were two creative entities that were going to come together.
Maybe six months or so after Rick came on I had a meeting with Jim at his house. I'd been on it about two years at that point and we had designed almost all the organic side of Pandora -the floating mountains down to every little detail of the planet. Jim said, I know Rick's on board but I really think that you also deserve production design credit. We just needed to run that by Rick, and Rick was supportive of that from the beginning. There are some people who would feel a little funny about sharing that credit but in this particular case it actually helped the film because in the film itself there's an invasion into the organic Pandora by this man-made force. It's kind of a collision of two different design elements. That's what's happening in the movie and that's what was happening behind the camera. So that actually helped the feeling of being an alien force in a pure world. By the way, Rick had a tremendous task in front of him of building all the physical sets in New Zealand.
AS: The fact that James Cameron stood up for you in receiving a production design credit speaks for him too.
RS: There actually are three production designers because the other one is Jim. We've all heard people tell those stories about Jim but the thing that they don't know about Jim is that he has tremendous heart and soul and passion for things. And a lot of great artists, because they're so passionate about things, have short fuses because they want their product, their artistic vision, to be something exceptional.
AS: Not compromised.
RS: Yeah, and I don't think that relates just to Jim. Any critical artist would feel that way. You have all of the guns pointed at Jim and all the pressure on him to deliver. Because you have to remember up until December of 2009 we had no idea what Avatar was going to do at the box office or whether it would be accepted. As a matter of fact it was the opposite. Around July or August, when the first trailers came out, it was being criticized a great deal. And so it took a lot of courage from Jim. He continued on with all of this bad criticism coming very early on and he stood tall because he knew, like we all knew, that it was going to be good.