Laurence Bennett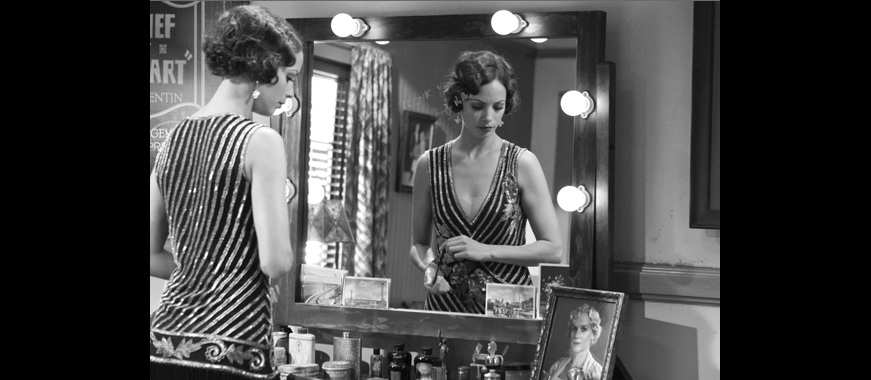 AS: How was working with Michel Hazanavicius as a director? Is he very visual?
LB: He's tremendously visual. Not only did he write a beautiful, inspiring gem of a script, he basically storyboarded the entire picture. He had a very shot-specific idea about how to approach each scene. And while he was open to change and input, he was very good at communicating what it is he felt he needed to get out of each scene and how he wanted to approach it. His enthusiasm and his vision were really infectious.
AS: You worked with director Paul Haggis on a few films, how was he different to work with?
LB: Paul and I go back a long way. Paul says that I can always tell what it is he wants, that I can tell what he's thinking. Which is a frightening thought! We just have a way of discussing the visual elements of an entire piece or of individual scenes in a very oblique manner. For example when we were prepping In the Valley Of Elah we were in different parts of the country and we spoke on the phone briefly just to get going. He asked me what I thought and I said, I think it's a Western. I've been watching a lot of John Ford because I think it's about individual in landscape and individual in society. The strength of morals and ethics and conviction. And Paul said, Yup, that's great. That's right along the lines of what I was thinking. And that was pretty much the entirety of the discussion that he and I had to set the tone for the design. Paul is remarkably visual. It's just that the way that we discuss it is less direct and more oblique.
AS: You've done a lot of TV as well -how do you feel working on movies is different from working on TV?
LB: Television is wonderful, engaging, hard work. For me it was just a great grounding in telling stories through film. The process was absolutely the same. It's not tremendously different other than budgetary and schedule differences.
Whether it's a television show or a film I try to sit with the director for one very focused session after we've had some time to prep for a while. Just do a scene-by-scene quick skim through the script and discuss tonality and imagery. Bounce ideas off the director of what I might bring to complement what's going on in the script dramatically. Also to find out from the director if there's anything that I might have missed or that they can add.
AS: I noticed some of your sketches in Perspective magazine, do you do a lot of sketching when working on a movie?
LB: I do. I don't publish many of them! But I'm constantly scribbling and for a lot of sets that's the easiest way for me to puzzle through layout and determine how complex or how simple it need be.
AS: Did you go to art school?
LB: I studied art at a fine arts college. I went to Occidental in Los Angeles and Waseda University, Tokyo. I studied at Otis years later and I actually taught art for four years in Dublin. Visual arts have always been a part of my life. When I was about seventeen one of my first jobs summers before I went to college was working for a very small design firm in West Hollywood. The focus of the firm was interiors and the principal had been a part of the Eames group down in Venice. He'd left to go off on his own. It was from him, Chuck Kratka, that I got a great background in space planning, layout, presentation and a disciplined work ethic.