Eugenio Caballero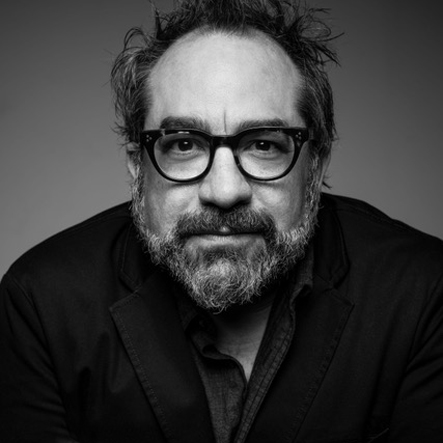 Eugenio Caballero won an Academy Award for Pan's Labyrinth, the film many production designers cite as a benchmark of creative film design. Working with auteur filmmaker Guillermo Del Toro, he created both the hostile reality and the surreal dream-world of the movie. He's worked with Jim Jarmusch, Baz Luhrman, and designed the Oscar-winning masterpiece Roma for Alfonso Cuarón. When I caught up with Eugenio he was back home in Mexico after just finishing a movie in New York City with Sebastían Cordero…
 
AS: How was your experience filming in NY?
EC: My friend, Sebastián Cordero, the Ecuadorian director of Chronicles and Rage, was doing his first film in the United States and it was a small piece. Small projects are often more difficult to do than huge projects! You're there to make the best out of the resources that you have.
AS: Did you bring a crew into New York or did you work with local New York people?
EC: I worked with local New York people. Whether you hire a local crew depends on the project. On Pan's Labyrinth, I went to Spain alone and hired a local crew. I didn't know a single person in the art department before going. It was a fantastic crew and I've worked with several of them on other projects since then. For example, they worked with me on my previous film, The Impossible, which took a year and a half. We shot in Thailand and I took some of my old Spanish crew with me and also I brought a lead scenic painter from England. I took my two art directors, my propmaster, and my set decorator -the same one that worked on Pan's Labyrinth and The Limits of Control.