Joseph T. Garrity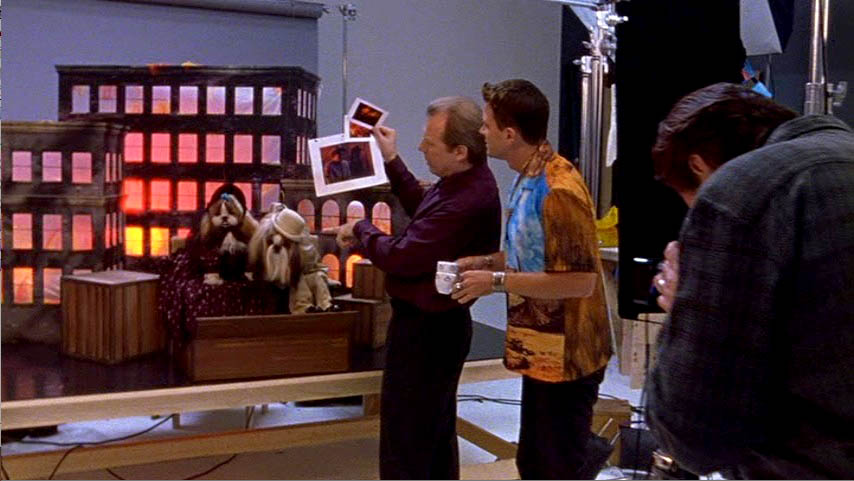 There were supervising art directors who would keep the Paramount look of a movie. There were art directors that were assigned to certain pictures, but the supervising art director usually got the credit and the regular art director who ran the show never did, or got some kind of secondary credit. The supervising art director would get you started and then not be involved anymore. That was the one dark spot where people wouldn't get the credit that they deserved. But it was a great time to be making movies and you learned and collaborated with all your peers that were all on the lot. It was a kind of unifying time. Right now we're all out on our own- independents trying to find our little own projects. It's a very different time.
We're dealing with that here at the school where the tools are changing. We stress the importance of being able to use a pencil and actually sketch something out. Because you might be in a van, and the ability to be able to draw is something that should never go away. And Production Designers should know how to draft because they're going to be looking at drawings. And these wonderful programs that we're teaching- Vectorworks and the Autocad programs and SketchUp and Photoshop and Illustrator, they are important tools. A designer who's going to survive in the years to come is going to be someone who has a handle on all these programs, even if they're not doing it themselves. But as all these things are changing there still is going to be a need for the person who has an idea and that's the designer.
There are a lot of people coming into this city every day wanting to do this and why are they going to get the job? It's luck, talent and timing. And some people spend their whole lives trying to do this but they were never there at the right moment. So much talent. And whenever I get I job I just thank God that I got one because I know how many people want it and never seem to get it. I'm really happy to have had the career that I have had, although I've always been in that world of 5 million to like 30 million dollars. So I don't know this Lord of the Rings, I don't know this War of the Worlds or Indiana Jones- I don't know these movies. I've never worked on them. We've had people come in the school that have, it's so interesting to hear about. But most of us are going to be making movies that are not these handfuls of gigantoid things, although we all talk about them and love them and want to work on them. Not everyone's going to have that opportunity, especially when you're just getting out of school.