Joseph T. Garrity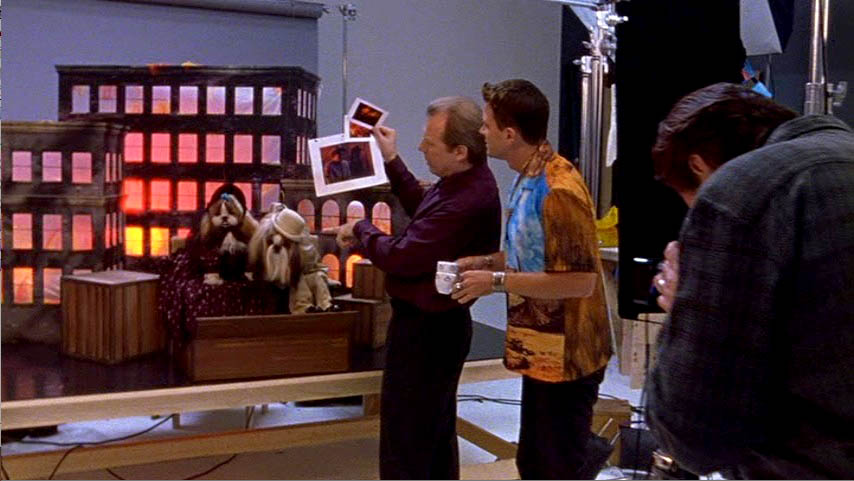 AS: And you worked as an art director for that person?
JG: I was assistant art director for a show but my purpose when leaving the school- I wanted to go out as a designer primarily- I didn't want to go and be a PA for somebody and work up from the bottom. So I was lucky enough to do non-union work in the 80's. Ten years of non-union work all over the country as a designer primarily. There were a couple shows where I was the art director but mainly I was the production designer on all the things I did. And then in 1992 I got into the union, grandfathered in, on a Disney movie called Son In Law. Then I was in the union so I became a small fish in this bigger, different arena and I've been mainly doing union films since then.
But it was this love of community, working with a group of people towards a goal and I was always hoping that- it doesn't always come through- that the movies had something to say, not only entertain us but elevate, and inspire us that the ordinary people can do extraordinary things. Now and then you get to do movies like that, that mean something and they entertain at the same time.

AS: They resonate…
JG: Yes. And I've been lucky to get a few of those. One of every eight that you do might be something that's worthy and will be long-lasting and says something that's important. And production design certainly is- we are by nature invisible. The work that we do complements but is behind mostly and we're always struggling to get noticed and get the attention where other disciplines get it. Everyone wants to be a director and they're the one to get the focus. So we're constantly trying to remind people what we're doing and trying to elevate the craft -the same with costume design and all these very vital positions. A movie couldn't be made without an art department and a production designer. Every movie you've ever seen has had an art department and a production designer and a crew creating that space that allows that story to happen and since it's not a radio broadcast it's a visual medium. What's up there on the screen should say something.
AS: And help tell the story…
JG: Yes, and set the mood, and why do we make the choices we make? Well it should be from the script and from understanding the people in it. And what the story is. And what the writer's intent was. What the director's point of view is. He was chosen to make this movie because he convinced someone his take on it. So that director should be able to tell me what that is. Of course without telling me exactly what to do because that is not interesting to me at all. But what drew him to this, you know? Asking what did the script do to me, why am I wanting to do this, and sharing that and having that conversation -that's what prep is all about. That prep time is so vital to a designer and the director and to the DP and to all the creative people.