David Warren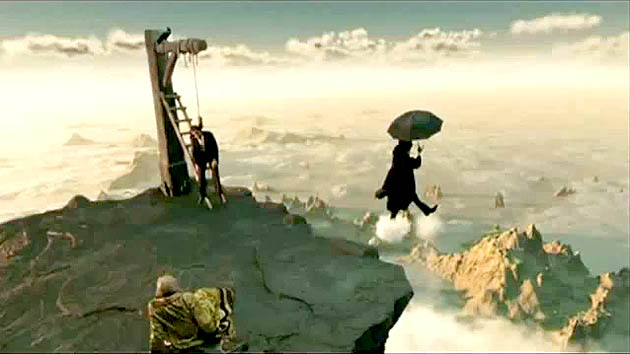 AS: Has the Oscar® nomination changed your life in any way or is it pretty much the same?
DW: It was really weird because everybody on this movie knew I was going to the nominations. That always has an effect on what happens in meetings because people are making jokes about it. Well, because of your Oscar nomination I suppose we have to do that. Great, thanks a lot guys!
I just had an email from someone this morning saying, Can we check on your availability? We're looking for a production designer. I said, Well I'm here with Dante so I'm pretty fucked! I'll just have to see what happens really.
AS: Would you say the future of production design belongs to be the people who are going to effortlessly combine the visual effects with the practical?
DW: I think so. Although we should never get away from the fact that there are films being made every year that are normal films. That aren't great visual effects extravaganzas. Out of the movies that were nominated this year the one that Patrice did, Young Victoria, probably had like ten visual effects shots in it -matte paintings and a little bit of augmentation. That was a film all shot on location. Avatar has two thousand visual effects shots yet both films were still nominated. So it's interesting that it's still just about taste and what looks good to the eye.
What Robert Stromberg did on Avatar is symbolic of the way that film design may go in the future. This bridge between visual effects and the art department is a very strong thing. Doug Chiang was the production designer on Beowulf and he was the visual effects design director for the first two Star Wars movies. But then Gabriella Pescucci did costume design for Beowulf and she's a real old hat. You have a very young, modern team designing the sets -these were guys that bridged with visual effects- but then for costume they brought in somebody who worked on movies in Italy. It's about how costumes flow, how stuff is cut, and how stuff holds onto the body.
But I think as time goes on people like Bob Stromberg bridging visual effects will become more and more common.
AS: What's the difference between designing for film and designing in the public sector?
DW: In the public sector you probably design a big building project over three to ten years. But we say, Right, we're going to do all that in 15 weeks. And your feet don't touch the ground. They really don't. It's like every six months a devil comes and takes a six month bite out of my life that I never see again! And then a year goes by and you sit in a cinema with a load of strange people watching your work come up on the screen. That's how I describe it. It's the weirdest thing, it really is!