Michael Novotny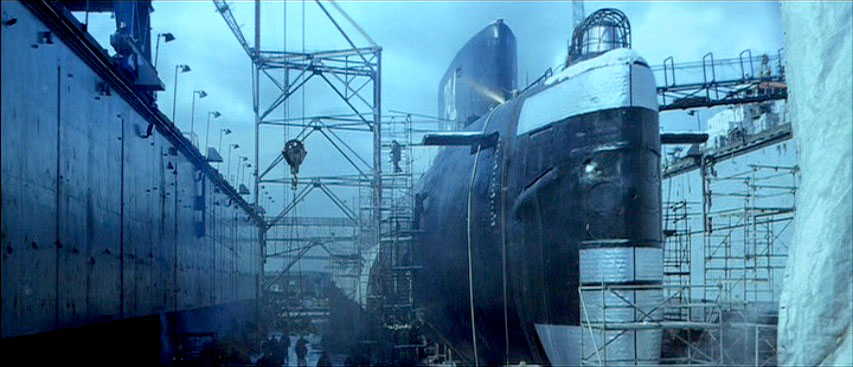 AS: With the latest developments in the field of production design- as in Avatar and 3D and the ubiquitous green-screen, how do you see your role as a designer changing?
MN: Well, basically my role won't change at all. I'm always trying to put a visual to the story. Whether you're going to use a computer to do that or if you're going to use screens on a stage and then do comps. You still have to shoot the plates. Bottom line is you're putting a visual to the story. And you put that visual to the story any way you can. You're talking to a director, trying to overlay your ideas with his thoughts. He's not thinking as visually as you are. That's your job. Your job is to come up with the vision of the show. I don't care what process you're doing, what the final output it. You're still imagining what that thing looks like. So it doesn't change my job at all. We were doing green-screen and computers long ago and it hasn't changed a thing for me.
AS: Do you use SketchUp on your shows?
MN: We use SketchUp and we use virtual fly-throughs to present sets that are reasonably large investments in money, time, effort, etc. The key sets upon which we might hang an episodic show. It gives people who can't read drawings an opportunity to really see the set. I've found that helpful for the last few series. When everybody's on the same page there are no surprises later. I do this with the first set of a series but usually I'm going so fast I don't have the time.
AS: You hear rumors of James Cameron being challenging to work with. Was that your experience?
MN: No, as a director I don't find him any harder to work with than, say, John Avildsen, Ronald Neame, or Richard Fleischer. Those are gentlemen I've worked with who all have their own idiosyncrasies. So do I. As many people have said, if you know what you're doing and you're doing your job then you're going to be fine with Jim. If you're going about something the wrong way you're going to be exposed very quickly. So if you're just winging it, your longevity on one of Jim's shows is going to be rather threatened.
After True Lies there was an article and they quoted Jim as saying, There are those people who think I'm an asshole and there are those people who think I'm an asshole with a vision. And you know he was sort of jokingly putting people into two categories. The bottom line is, his focus is on the picture. If he's short with somebody it might be because he's trying to get to the story. That's fine. I should have enough chops and enough knowledge of what I'm doing to be able to see through that and do what I need to do.
AS: So story is a very important part of the job of the designer?
MN: It's everything. As far as I'm concerned it's everything. If I went down onto that stage floor right now and talked to one of the fifty or so workers that are here on the lot and I ask them what they think of Act III they're going to look at me like I've come from Mars. Whereas I'm going around in my head, Jesus what am I going to do about Act III? I have certain scenes that I have going through in my head that I have to get worked out.