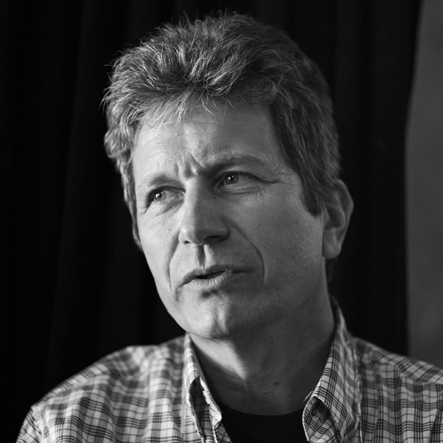 Rick Heinrichs designed two of the greatest films ever made, the Coen Brothers' Fargo and The Big Lebowski. He also designed two of the mega-budget Pirates of the Caribbean films, the Star Wars film The Last Jedi, and multiple Tim Burton films including the awesome Sleepy Hollow for which he won an Academy Award. We caught up with him at the next-generation entertainment studio Fourth Wall, where he was helping to envision the future of entertainment.

AS: What are you working on right now?
RH: When I finished Dark Shadows and Frankenweenie in London about a year ago I met up with the guys who run Fourth Wall Studios. The future of our industry has always been a big question in my mind. Are we going to continue to be able to be making the big feature films that we've been making in the kind of numbers that we've been making them in? And there's the brave new world of distribution over the internet. What are the sort of economies we are going to look at now if indeed we're going to be producing and designing films that are going to end up on a small computer screen?
As a production designer I love to build sets but when you're in a structure that doesn't allow you to build sets what are you doing? We're using a lot more digital and virtual sets. But it's life-sucking to work on a greenscreen set. The challenge is, How do we make it a usable tool that is actually cool to work with?