Documentarian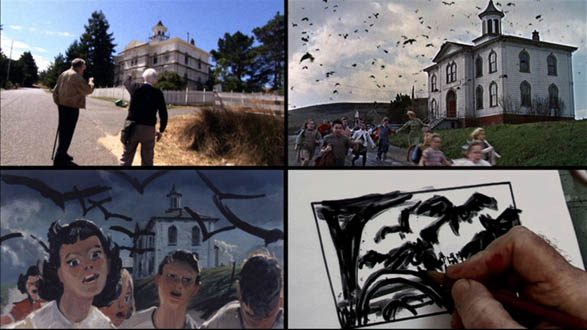 Bob said that because of that moment, that generosity, that he decided to go on and teach and give back. He's been teaching from 1980's through today at age 100 at AFI. All with the idea of giving back and I think that points to another generosity of spirit, a feeling for the human nature of people.
AS: What are your next steps?
DR: I'd like to create a hybrid coffee table art book of both films that would focus on the art and legacy of Robert Boyle. The thing about Bob Boyle is that he was also an amazing artist, a sketch artist from charcoals to watercolors. It will also show the great work of Harold Michelson, who's known as the world's greatest storyboard illustrator. He worked with Bob on many films and also with Hitchcock on many films and also did the Graduate and Catch 22 and countless others.
One of our distribution plans is to have a theatrical release in the major US cities of Something's Gonna Live and then be qualified for campaigning for the 2011 Academy Awards which obviously is great for bringing attention to such a unique film. A lot of people would say, Well, this is a small niche film for people who are interested in production design and film making. I would say well, yes, the main characters are behind-the-scenes production designers and cinematographers -they're not exactly household names- but this film is so much more than just about that. These men are inspiring as people and it's a story also about growing old and friendship in old age and growing old in the industry.