Adam Stockhausen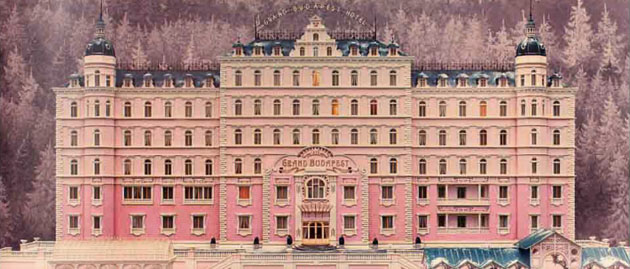 AS: Just to do some drafting?
AS: Yes and then it rolled from that. I was doing a couple days here and a couple days there and then I met Mark Friedberg who had just designed The Life Aquatic with Steve Zissou for Wes. We hit it off and he said, Hey why don't you come and be with us more full time? Four years later it was still going really well.
AS: What did you learn from him?
AS: An immeasurable amount of knowledge about production design and about the business and how it works. And he introduced me to the crews in New York. It was just an amazing education.
AS: Is starting as an Art Director a good route to becoming a Production Designer?
AS: There are so many different ways in. There's my path through theater. I'm not by any means the only person to have done that. Some people come from architecture. Some people come from film school. Some people come from fine arts and being painters or sculptors. But I think the art directing path is a great one. You learn all about budgeting and about the crews and working with a construction shop. You learn the nuts and bolts from the inside out. The budgets are a big part of this. It's really key to say, Here's what we have to work with now. How can you get the most on screen for that money? And being able to tightly control that budget allows you to answer that question really well. To say, I think I can get you this, I worry about being able to get you that. But if we make this decision and that decision, that will open up a little more to get us this thing we really need. Being able to smartly spend the money is a huge part of this job. You can get good at that from art directing.
AS: Is New York your home base?
AS: Yes. It was really nice this last year that half of the Spielberg film was in New York. And before that I made Noah Baumbach's While We're Young and that was entirely New York. Before that I don't think I'd done a film in New York since 2009. You go where the work is. I've shot in Rhode Island, Michigan, Connecticut, Germany, all over the place.
AS: Do you ever get to bring any of your crew?
AS: You bring some people. It depends on the budget. But you end up hiring a lot of people locally…which actually is a great thing. I've met wonderful folks working away from home.
AS: What do you look for in a crew?
AS: You look at what they've done. It depends on the skill-set of the individual job. With some it's easier than others. For somebody who's going to be doing drafting or sketching you can look at the drawings or the sketches. It's a very clear, simple conversation. With other people like a set dressing leadman it's a little bit trickier. You're trying to assess somebody's style of managing other people and communication. You do your best and try to get a sense of that from discussion and check their recommendations. Then you take a gulp and dive in.