Dennis Gassner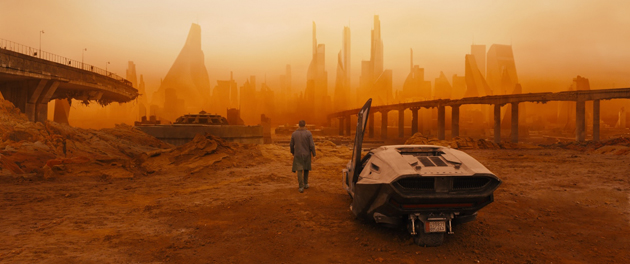 AS: Into the Art Department?
DG: He got in through the production side. He wanted to be a producer and I wanted to be a designer. Dean Tavoularis was the production designer and Dean became my mentor. They needed a dossier designed. Martin Sheen's character received a dossier with information from the CIA. I designed and manufactured all of it, all of Brando's character's history. Sheen's character needed to get bits and pieces of information as he went up the river. To get a sense of who Brando's character is before he meets him. So I designed a lot of different graphics throughout the course of the film and mailed them to the Philippines. Often they got lost in transit.
AS: They were shooting in the Philippines?
DG: Yes. And I was in LA sending them materials. I had family. But Doug went in. He rang them up and said, If I fly my way to the Philippines will you give me a job as a PA? And they said yes. He paid his own way to get out there. He ended up becoming the First Assistant Director.
AS: That's amazing he moved up so fast.
DG: That was the attrition on the film. People kept falling off. Because it was just too hard.
AS: I saw that Hearts of Darkness documentary about the making of Apocalypse Now…
DG: That was accurate. Doug stayed because of his tenacity and his willingness to tell the story. And the story was pretty amazing.
AS: You were hired based on some graphics experience you had?
DG: I had graphic design skills because of Art Center. The advertising department, graphic design. I'm a calligrapher, I'm a painter, I'm a potter, I've sculpted. Everything. Built a lot of things as well. I knew a production designer needed to do everything.
AS: Production design was your goal back then?
DG: The goal was to build big worlds. I didn't want to be stuck to one thing. I wanted to go into lots of different things. Being on Apocalypse Now with Dean and the art department was the catalyst. Angelo Graham. Jim Murakami. Alex Tavoularis, our illustrator, who was also Dean's brother. And then myself as the graphic designer. Subsequent to finishing the film someone said, We'll we need a poster. And everyone just turned to me. That was the first film poster I ever designed.
AS: You designed the poster for Apocalypse Now?
DG: Yes. Out of the fact that in the group I was the only one with graphic design skills.