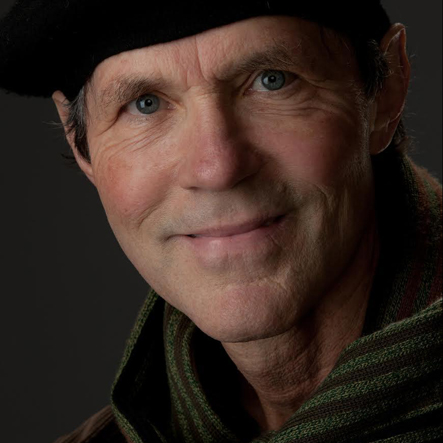 Dennis Gassner's visionary work on Bladerunner 2049 earned him his 6th Oscar nomination. Of those nominations, he took home an Oscar in '91 for his unique take on Bugsy. Lately he's also been the exclusive James Bond production designer –he created the look for Quantum of Solace, Skyfall, Spectre, and the upcoming Bond 25. These big budget extravaganzas are far removed from his early work on Coen brothers' movies like Barton Fink and Miller's Crossing…
AS: What drew you to the field of production design?
DG: My journey began in Vancouver, British Columbia and took me to Portland Oregon, Eugene Oregon, then on to Berkeley and Los Angeles. I've pretty much covered the West Coast. I was studying architecture at The University of Oregon when I went to see this technicolor film by David Lean, Lawrence of Arabia. It was my first Cinemascope film. The scale of it was so enormous and the power of the film was so awe-inspiring I said, Who was the architect of that? I wanted to know more and investigate the field of production design so I took my van at the time and my two-year-old daughter and my wife and we moved to LA. I went to the Art Center School of Design, the old school on Third and Highland, and I connected to that world of thinking. They'd just started the film program and I got to make short movies. There was also graphic design and fine arts, transportation design and advertising design. It was thinking beyond anything that I'd experienced before, in a multitude of facets.